If you hate statistics, you may want to stop reading now. Come back next week.
However, a better choice: If you want to find out what's going on, you can do so the easy way. I'll begin each section with a headline. Read those, at least. And out of the goodness of my computer, I'll even include arrows showing the general direction of things.
If I've made any errors copying numbers here, please forgive me and let me know.
Introduction
I put "Bad News" first in the title, because we're going to cover stats for both our "Eastern Orthodox" churches and also the "Oriental Orthodox" * churches. I write, as you know, from an Eastern Orthodox perspective, and I'm sorry to tell you that our news could be a whole lot better – actually, it's pretty bad. Prepare yourself for a bunch of arrows heading south. If you don't want to get depressed, that would be another good reason to stop reading now. Meanwhile the Oriental Orthodox are doing very well.
Coptic Orthodox Cross (GNU license)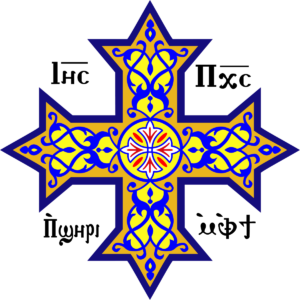 For any who don't know: In the Fifth Century there began a schism between certain Orthodox churches of the Middle East who came to be called "Oriental Orthodox", and the larger group of Orthodox who are usually called "Eastern Orthodox". (If you are confused by the fact that "oriental" and "eastern" mean the same thing, you're not alone.) The issue was the Council of Chalcedon, and the definition of the Person of Christ – whether He is both human and divine, or only divine. I'm not going to go into that, except to say that for fifteen centuries the "Easterns" have believed that we are the true Orthodox and they are in error, while the "Orientals" have believed they are the true Orthodox and we are in error. Councils of theologians from both sides met in the Twentieth Century and concluded that 1) The problem likely was not theology but misunderstanding words as translated into different languages; 2) Today, no matter, we all believe the same things about Christ, and so there is no reason we should be remain apart. (It should be mentioned that there are some on both sides who are not so sanguine about that.) Given the speed things move within Orthodoxy, I fear that will take another fifteen centuries! Meanwhile, if you "Easterns" search out the "Orientals" online (the Copts have some excellent websites), you'll find that, though some of our liturgical forms are different, their "spirit" is very much the same as ours – with not at all the sort of differences we find between us and the Roman Catholics and with the many varieties of Protestants. Today our Oriental Orthodox brothers and sisters in the Middle East often suffer from persecution and turmoil, and deserve the prayers and support of Eastern Orthodox who now live in freedom.
So let's jump in:
OVERALL CHRISTIAN STATISTICS IN AMERICA
Headline: Crash!

First, it might help us feel a little better (not so bad?) about what's to follow, if we put this in context. As I wrote last year (in a series of rather complex articles, as they look to me now) *, Christianity in the United States is in a nose-dive.
Go to: https://frbillsorthodoxblog.com/2020/10/09/217-the-decline-of-christianity-in-america-part-one/  (There are four parts.)
The following is from Pew Research, October 17, 2019:
"Currently, 43% of U.S. adults identify with Protestantism, down from 51% in 2009. And one-in-five adults (20%) are Catholic, down from 23% in 2009. * Meanwhile, all subsets of the religiously unaffiliated population – a group also known as religious 'nones' – have seen their numbers swell. Self-described atheists now account for 4% of U.S. adults, up modestly but significantly from 2% in 2009; agnostics make up 5% of U.S. adults, up from 3% a decade ago; and 17% of Americans now describe their religion as "nothing in particular," up from 12% in 2009."  Check out the article for yourself at https://www.pewforum.org/2019/10/17/in-u-s-decline-of-christianity-continues-at-rapid-pace/
The number of Masses on weekends and of cars in parking lots, and definitely the number of monastics, suggests a more significant decline.
A more recent Washington Post article reports that for the first time in a century, less than 50% of Americans now belong to a church: https://www.washingtonpost.com/religion/2021/03/29/church-membership-fallen-below-majority/
As an example of what is going on in formerly "mainline" Protestantism as I knew it in Wisconsin, membership in the three Episcopalian dioceses here has shrunk by about one third in the past decade (you can see what that forebodes), and there are plans for the three to unite into one. * 
https://www.episcopalnewsservice.org/2021/10/05/wisconsins-three-dioceses-to-pursue-reunion-as-one-leaders-announce/
One could speculate at length as to why Christianity is shrinking. * As I learned when I studied meteorology long ago, great storms are caused by several factors coalescing at the same time, and so it likely is with this. However, knowing that doesn't solve the problem.
There certainly are a lot of asterixes in the section! My amateur guesses: 1  Roman Catholic moral scandals, 2  Evangelical Protestant "sell out" to conservative politics, 3  Mainline Protestant "sell out" to liberal politics, 4  Orthodox near-invisibility. (Blunt enough for you?) Plus 5 Secular influences coming from many places. That surely is oversimplified and could all be wrong. It's based on six decades of observing but only from my small corner of the world.
My point here is not to justify our sad Eastern Orthodox statistics, which you will soon see, but only to say that all American Christians are fighting strong headwinds today.
ORTHODOX STATISTICS IN AMERICA
These figures are taken from US Religion Census 2020: Dramatic Changes in American Orthodox Churches by Alexei Krindatch (akrindatch@aol.com), National Coordinator, Census of Orthodox Christian Churches.
Mr Krindatch, by the way, is not a "free lance" operator. "From 2011-2019, Alexei worked as the research coordinator of the Assembly of Canonical Orthodox Bishops of the USA. His reports and articles on various aspects of the Orthodox Church life in America can be accessed and downloaded from the Assembly's website."  There is much other very interesting non-statistical information about Orthodoxy in America at Mr Krindatch's own website: www.orthodoxreality.org
Keep in mind now that statistics can be tricky, as you know. These were gathered from a voluntary survey submitted to Orthodox clergy. How many failed to respond? However, the similar survey from ten years ago was also voluntary, so the figures should be comparable.
In what follows, I'll summarize statistics only from the larger jurisdictions. Information on smaller ones is also in the report.
Here's a quick summary:
Headline One: Far Fewer Eastern Orthodox than you may have heard, and becoming fewer

In 2010, the estimated membership in all Eastern Orthodox churches  was 816, 653.  In 2020 estimated membership was 675,785. (* 1) This represents a 17% decline, more or less the same as Christianity in America overall. (* 2)
1  Gasp! I've seen in print that there are six million Eastern Orthodox in the US, even six million Greek Orthodox!
2  If you were preparing to gloat over the Protestants, you may stop now.
Headline Two: Far more Oriental Orthodox than you may have thought, and growing rapidly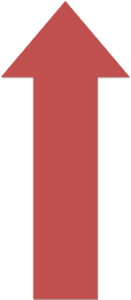 In 2010 the estimated membership of all Oriental Orthodox churches was 294,762. In 2020 estimated membership was 491,413. * This represents a 67% increase.
I would never have guessed that many!
So we Eastern Orthodox are declining at more or less the same rate as other Christian groups in America.  Hey! We've finally become Americanized! at least in this respect. Do you really want to read on? Well, we'd better, for our own good.
Any Oriental Orthodox readers here? God bless you! I wonder what it feels like.
EASTERN ORTHODOX STATISTICS: The Details
Headline: Greeks way down. Almost everybody else down somewhat.

The Greek Archdiocese of America is by far the largest of the Eastern Orthodox, with more members (375,972) than all the rest put together. Next are the Orthodox Church in America, who were many years ago under the Russian Patriarch (74,415), the Antiochian Archdiocese (71,216) and the Serbian Archdiocese (59,876).
To be specific, in the past ten years, membership the Antiochian Archdioese has declined by 5%, the OCA by 12%, the Serbs by 13%, and the Greeks by a whopping 22% (Κύριε ἐλέησόν), which is the chief reasons why our overall statistics are down so far. Without the Greek decline, we would look… well, not good but not as bad.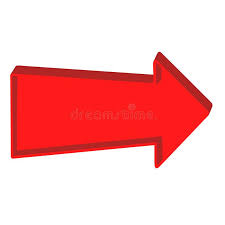 However, despite our substantial loss of members, the number of Eastern Orthodox parishes has held steady – actually increased slightly from 1957 in 2010 to 2017 in 2020.
Even more interesting, the OCA has the most congregations (559), while the far more numerous Greeks have 534, the Antiochians 255, and the Serbs only 121. So, the OCA has many small churches and the Greeks many larger ones.
The average membership of an Eastern Orthodox parishes is 130.
A more recent report details the Greek Archdiocese's decline: https://orthodoxreality.org/wp-content/uploads/2021/09/Report-GOA-From2010To2020Reduced1-1.pdf
ORIENTAL ORTHODOX STATISTICS: The Details
Headline: "Up, up and away!"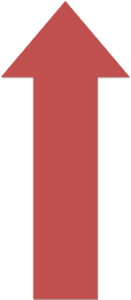 To repeat what was shown above, overall Oriental Orthodox church membership in America increased from 294,762 in 2010 to 491,413 in 2020.
Among these the largest is the Coptic Orthodox Church with 179,256 adherents, followed by the Ethiopian Orthodox Church with 96,374, the Armenian Apostolic Church (Catholicosate Etchmiadzin *) with 95,207, the Malankara Orthodox Syrian Church with 21,722, and also some smaller churches.
That is, under the jurisdiction of the Catholicos (rather like a Metropolitan) in Armenia. There is also a somewhat smaller Catholicate of Cilicia, which is presently located in Lebanon.
In the decade 2010-2020, the number of Oriental Orthodox parishes increased from 623 to 895. The Copts also lead here with the number of parishes (292), followed by the Ethiopians (197), and the others in the same order as membership (above).
Oriental Orthodox congregations are typically more than twice as large as our Eastern Orthodox, averaging 292 members.
Enough of this!
The report contains much more information, the most interesting of which is typical Sunday attendance *, plus charts and graphs about everything imaginable. I could continue, but this is about as much as I can handle for now. Check it out for yourself, if you're of a mind to.
This also is less than encouraging. It would be embarrassing to show it to our Evangelical friends.
Some Questions, in no particular order
1  Did those "six million" Eastern Orthodox in America ever exist? If so where have they gone to? Perhaps this included anyone who has ever walked past an Orthodox church and smelled the incense…? ! or could this be all who were baptized but never again darkened the door of a church? or did some super-optimistic person invent it?
2 Why is Eastern Orthodoxy shrinking in America? Are we just part of the decline of Christianity here, and there's nothing we can do about it?
3 Why is the number of Eastern Orthodox parishes increasing a bit, while our membership is going down? Peculiar…
4 With all we have to offer this floundering society, why aren't we doing it? Certainly our first goal must be truth, not numbers, and we must depend chiefly on God's inspiration and grace, not our human techniques – like the Apostles on Pentecost. However, should we just let Eastern Orthodoxy  fade away?
5  I can't speak for people in other jurisdictions. However, in my own Antiochian Archdiocese, three decades back our numbers were increasing rapidly. Our formerly "Evangelical Orthodox" converts, led by Father Peter Gillguist who was chairman of our Department of Missions and Evangelism, were talking about "converting America" – perhaps a slightly over-ambitious goal? but nevertheless… Our Metropolitan Philip (memory eternal) was proclaiming "Come home, America! Come home to the Faith of Peter and Paul!" Does this missionary zeal still exist in Eastern Orthodoxy? There is certainly much excellent material available – books, pamphlets, videos, podcasts. Some national conferences on Missions and Evangelism are still being held.
6  Is it simply that few Americans are responding? Why would that be? Are we so "counter-cultural" that people can't relate to us?
7  What in the world is going on with the Greek Orthodox? (I say that lovingly. You know from my Posts that I love all things Greek.) Are they counting members in a different way now? Did perhaps fewer Greek clergy respond? Does anyone here present know the answer?
8  Why are the Oriental Orthodox churches growing so rapidly?
I could hazard some guesses (and maybe I will if nobody else does), but I'd rather give you first shot. If you have some ideas about this, please comment below. If you don't, the situation may forever be shrouded in mystery. I suppose that would make us happy: The Orthodox answer to everything is "It's a mystery".
However, I think this is a mystery that really needs to be solved, if we don't want Eastern Orthodoxy to continue going down the tubes.
Or to put it a different and better way, do you remember what Christ sent His Church out to do?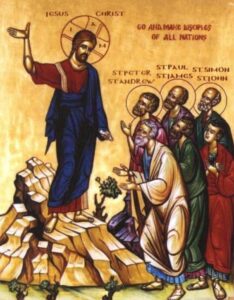 Next Week: James, Brother of the Lord and First Bishop of Jerusalem
Week after Next: Exorcisms I have performed