1) The Holy Fire 2023
It has arrived again, just as it has for the past 1500 years or so. We talked about the Holy Fire in Post 395. This is from Jerusalem yesterday.
2) The Resurrection Service yesterday at Holy Trinity Cathedral, Piraeus, Greece.
The fireworks (literally) begin at about minute ten.
3) Agape Vespers
There is one more Paschal service, which most clergy would probably just as soon forget. It comes when they think they just cannot handle another service…, but they do. Blessedly, it is short, at least compared to everything else in Holy Week.
Why "Agape Vespers", the "Vespers of Love"? I don't know
In some churches this Vespers is served in the afternoon or evening where it belongs – sometimes in conjunction with an egg hunt for the children or something of the sort. In other places it's scheduled earlier, often at the time of the usual Sunday morning Divine Liturgy, in order not to turn away any visitors who don't know what's happening and have come for Liturgy.
The Gospel reading (John 20:19-25) tells of Christ's Pascha night appearance: Jesus said to them… "Peace be to you. As the Father has sent me, even so I send you." And when He had said this, He breathed on them, and said to them, "Receive the Holy Spirit. If you forgive the sins of any, they are forgiven; if you retain the sins of any, they are retained." And how the apostle Thomas was not with them: "Unless I see in His hands the print of the nails, and place my finger in the mark of the nails, and place my hand in His side, I will not believe."
This sets the stage for Christ's appearance a week later (our Gospel reading next Sunday), and how "doubting Thomas" became "believing Thomas".
This Gospel is usually read in as many languages as possible by many people, a sign that from the beginning Jesus Christ has sent His Gospel of Salvation, that He has overcome death and hell, out to all the world.
_______________________
Finally , as I promised…
4) Rita Wilson and Tom Hanks!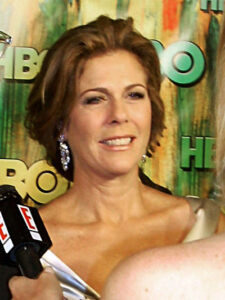 Besides being a whole lot prettier than most of the inhabitants of this Blog, she is a fine American actress who has appeared in many movies including Sleepless in Seattle, Runaway Bride, and she also produced My Big Fat Greek Wedding – which, if you haven't seen, do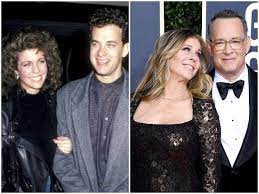 She was raised Greek Orthodox and is married to Tom Hanks, about which nothing needs to be said. Except that the two have been married for over thirty years, and that he became Orthodox when he married her, and they take our blessed Faith seriously – as you will see in what follows.
I don't know why the photo in the article below won't focus. Nevertheless the story below that is there – where it says in barely visible print "Continue Reading".
Next Friday and the week after that: I'm so "blogged out" that I can't even think about that yet. Time will tell!