What follows now will be "politically incorrect", at least in America. Last week we looked at the glorious Old Testament history of the Jews, the Chosen People of God. But the situation has changed. By rejecting their Messiah, the Jewish nation has cut itself off. The Church is now the true Israel, the new Chosen People of the New Covenant. The "succession of faith" that began with Abraham now continues not through the Jews but through the Church – so long as we are faithful. This happened not because God was unfaithful to the Jews but because they were unfaithful to him. This is the clear teaching of the New Testament. Since this is so contrary to what many noisy American fundamentalist Christians say, let me quote at some length to make the point.
New Testament Teaching about the Jewish Nation
Jesus told a parable about vinedressers (the Jews) who were chosen to care for God's vineyard but then rejected God's servants (the prophets) and finally killed his Son and so "the kingdom of God will be taken away from you and given to a people who will produce its fruit."  (Matthew 21, Mark 12, Luke 20)
Saint Paul saw the Jewish nation (his own people!) as a branch that is cut off, while the Gentiles have been grafted on, because the Jews as a nation rejected their Messiah. (Romans 11)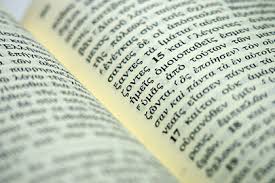 Paul wrote that the true sons of Abraham are not those who are physical heirs of Abraham but those who follow Abraham in his faith. (Galatians 3)
When, in Galatians 6:16, Paul speaks of the "Israel of God", he is clearly talking about the Church.
Hebrews says God "has made the first [covenant] obsolete. Now what is becoming obsolete and growing old is ready to vanish away".(Hebrews 8)
Saint Peter wrote "They stumbled in their disbelief, but [applying Old Testament images of the nation of Israel to the Church], now you are a chosen people, a royal priesthood, a holy nation, his own special people…you are the people of God." (I Peter 2)
Jesus predicted that the nation of Israel would be destroyed (as it was by the Romans 40 years later, and the Jews were scattered): "They will not leave one stone upon another" – and why? "Because you did not know the time of your visitation". (Luke 19)
Is there still a promised land? Yes, but not in the Middle East or anywhere on earth. Jesus said to Pilate, "My Kingdom is not of this world." (John 18)
These are a few of the New Testament passages that make it clear that the Church is now the new Israel. As I said, you will hear a very different view on this from some American fundamentalists, based on their misuse of certain Old Testament prophecies. We Orthodox see the New Testament as unequivocal and consistent: when the Jews rejected their Messiah, the Church succeeded them as God's Chosen People
What should now be our attitude towards the Jews?
The same as if our mothers and fathers, once faithful, had gone astray in some way – with sadness, with gratitude, with love, with hope. The same as towards all people: Christ commanded us to love everyone. The Jews are our fellow human beings, made
in the image of God. There is no room for "anti-Semitism".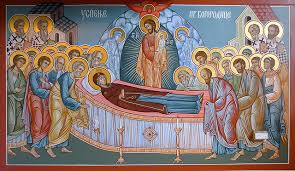 Remember that the blessed Theotokos, Saint Joseph, John the Forerunner, the 12 Apostles all were Jews. So was our Lord Jesus Christ! At first Jews persecuted Christians. Then Christians came to power and have often persecuted Jews, claiming they were Christ-killers. That's absurd. A few Jewish rulers 2000 years ago arranged the death of Christ. Most Jews have followed them, as most people follow their leaders. But Jews in general, even at the time of Jesus' death, did not kill Jesus. In our treatment of Jews, we Christians have a lot to be ashamed of. Despite this, through history Jews have shown an admirable ability to survive and prosper, often with a sardonic humor under very difficult circumstances. They have been a bright, resourceful, remarkable people. They still are. Try to imagine American theater and music and art without them. Irving Berlin: "God Bless America", "I'm Dreaming of a White Christmas". We must honor them for all that. They have also become a major influence in American media and government.
The Holocaust and Modern Israel
Now to modern times, and I'm afraid we must dabble in politics here. (I hate to tell you this, brothers and sisters, but all politics, both good and bad, has its origins in theology, both good and bad, whether Trinitarisn or theistic or atheistic.)
A few people say the Holocaust never happened.
It did. Or that Hitler didn't kill 6 million Jews, only 2 million. "Only 2 million"?! The Holocaust was a catastrophe for the Jews. There had long been some Jews in Palestine, as well as a Zionist movement to restore the Jews to their previous homeland. In 1917 in the Balfour Declaration, the British government (as part of continual western colonialist reshaping of the Middle East) first signaled their intent to create a Jewish state in Palestine. This now came to fulfilment. After World War II the western powers out of sympathy and guilt – since Germany was one of us, part of traditional western Christendom – gave the Jews a homeland. Many American fundamentalists, again misusing Old Testament prophecies, have long said that the Jews still have a right to the Holy Land. So now bad theology made bad politics. In 1947 the United States took the lead in partitioning Palestine, giving part of that land to the Jews as the new nation of Israel, and millions of Jews mostly from Europe poured in. Surely we can understand their desire for a secure homeland.
Israel and the Palestinians
Before we were Orthodox my wife, an ardent reader, discovered the truth about this. When she told me, I was amazed. I said "This isn't what I hear on television." Indeed it was not. Since then I've heard even more from Palestinian members of our Antiochian Archdiocese and our Saint Nicholas, Cedarburg.
The problem is there were already people living in Palestine: the Palestinians, a large minority of whom were then Christians. You will hear some Jews and non-Jews say that Palestine was an empty land, with only a few Arab bedouins in it. That is a lie.  Many were highly educated people: engineers, doctors, lawyers, authors. Over the next decades, more than 750,000 Palestinians were driven from their homes and lands. The nation of Israel was built on the backs of the Palestinian people. Palestinians call this their "Catastrophe". Official Israeli statistics say that 531 Palestinian villages with their churches and mosques were destroyed. Most Palestinians fled to nearby countries which couldn't or wouldn't cope with so many. Some came to the United States which for the most part welcomed them. Thank God.
Today, 70 years later, about 1/3 of Palestinians from their old country still live in refugee camps. The remainder of Palestine is occupied or controlled by Israel. The situation of the Palestinians is similar to that of native Americans in the United States who were once confined to "Indian reservations". Israeli settlements continue to expand illegally into Palestinian territory on the West Bank of the Jordan. They take the best lands and most of the water. They drive people out of their homes and villages and cut down their ancient olive groves. By now Israel has taken over most of Palestine. Above you can see how much of Palestine has been lost to Israel since 1947. It should be added that the Greek Orthodox Patriarchate of Jerusalem, one of the largest landholders in Israel and the West Bank, continues to sell land to Israeli interests – usually in secret to avoid an uproar among their Orthodox Palestinian members. (See https://www.npr.org/sections/parallels/2017/12/02/565464499/greek-orthodox-church-sells-land-in-israel-worrying-both-israelis-and-palestinia) One would think that the Israelis who had their own catastrophe would not impose this catastrophe on others, that those who knew oppression would not become oppressors. Sadly such is not the case.
In recent times, because of Palestinian Muslim terrorists (I think none of them have been Christians), one can understand why Israelis have erected a wall to protect their people, but this has made life almost impossible for ordinary innocent West Bank Palestinians. When they try to travel, the wall around the illegal settlements (which now have spread deep into Palestinian territory) makes travel extraordinarily difficult for Palestinians. Trips which once took minutes now take hours, getting through checkpoints and often hostile Israeli guards. The other result is that most Palestinians and Jews now are separated and rarely are acquainted, and you know how that causes negative ideas about each other to grow worse. Also, one can understand why Israel (a small nation surrounded by Arab nations many times their size) feels so threatened that they have obtained a large stockpile of nuclear weapons – an open secret which is never admitted. But this causes other Middle Eastern nations to want them too.
Orthodox Christians in the Holy Land
To understand the present situation we need to go back in history: As Christ had predicted Jews were driven out of Palestine about A.D. 70, but still remained a significant minority in the Roman Empire.
Under the Byzantine Empire Christians were dominant in the Middle East, but Jews also returned to Palestine. To the left: The Anastasis (Church of the Resurrection) in Jerusalem  Christians were diminished after the Muslim conquest in the 7th century, but even at the time of the Crusades Christians were still the majority in Jerusalem. Never again. The Crusaders killed everyone who looked "Muslim" – Muslims, Jews and Christians alike. When the Muslims regained control, there was less tolerance for Christians for fear they would be allied with the west, but still we remained a strong minority. When the Turks conquered the Middle East, they encouraged evangelism by western denominations, in order to divide the remaining Christians. By the 1920s Christians still numbered perhaps as much as 15% of the population of Palestine. By now most Christians, caught between Muslims and Jews, have fled from Israel and Palestine, and now number about 5% of what's left of Palestine and about 2% of modern Israel. Before the establishment of Israel, the city of Ramallah was almost entirely Christian. Now it is almost entirely Muslim, and each summer Americans from Ramallah have a convention with several thousand attending.
Lord, have mercy on them. And on us too.
What is the Solution?
I have no idea. Apparently no one does. Modern American administrations pretend to solve the problem by taking the Israeli side and then wonder why it doesn't work. A Palestinian woman – an author of excellent Orthodox children's books * and wife of the mayor of a Palestinian town – spoke at our Saint Nicholas in Cedarburg  and kept a stiffer upper lip during her talk. But when in private I asked her "What is the solution?" she answered sadly, "I don't think there is one."
* Christina goes to Church
and Christina Learns the Sacraments available from Amazon, Holy Cross Press, Light and Life Publications and other places
Let me plead for some understanding of both sides. I am not trying to justify either terrorism or oppression. To understand is not to approve or condone.
To those who sympathize more with the Palestinian
s: Try to understand Israel, a small country  surrounded mostly by hostile nations who vastly outnumber them. They were traumatized by the Holocaust and are terrified of another one happening. It will take generations for the images of their Holocaust to start to fade from the front of their minds. How might you feel if you and your family, living in land that you believe belongs to you, were under regular threat from suicide bombers or from other nations who warn that they are about to blow you off the face of the map? But none of this justifies what Israel has done and is doing to the Palestinians. Some Jews oppose present unjust Israeli government policies, but they rarely speak up for fear of being ostracized.
For any who sympathize more with Israel: If you were a Palestinian
, how would you react if you and your people were (and continue to be) driven out of your homes and lands, if you have lived under foreign oppression for 70 years and lost hope because the richest, strongest nation in the world finances and almost unquestioningly supports your enemy? How would you react if disproportionate warfare was used against your people? During the last major Gaza war 13 Israelis were killed, 3 of them civilians; 1300 Palestinians were killed, about half of them civilians. Homes, schools and refugee shelters were attacked. The US Congress supported this almost unanimously. The Israelis to this day allow minimal food and medicine into Gaza, with almost no access for people to travel either in or out of that overcrowded strip of land.
Many American evangelicals actively support Israeli occupation of and expansion into Palestine. They seem to think Joshua is fighting the battle of Jericho all over again, that Israelis still have a God-given right to all of Palestine. A few, on the basis of bizarre interpretation of Old Testament prophecy, even believe that this will bring Christ's Second Coming  – as if anything we humans do could control our Lord and God Jesus Christ! American media pay little attention to the situation, and when they do their reporting is usually pro-Israel. There are many reasons why Muslim radicalism and anti-Americanism and anti-Christian attitudes continue to grow in the Middle East – but this surely is one of the greatest of them.
To repeat, do not confuse current Israeli government policy with Old Testament Judaism which is a wonderful thing, or with individual Jews who are often admirable people – and occasionally not, which is to say they are just like the rest of us.
Today Israel and Palestine are dominated by two hostile peoples and two religions which believe in "an eye for an eye and a tooth for a tooth". As someone said, if the present situation continues both sides will be left without eyes and without teeth.
As for us, Jesus told us to conquer our enemies with love.
Next Week: a happier topic – "The Real Saint Nicholas"